Intensity of Southern California fires as seen from space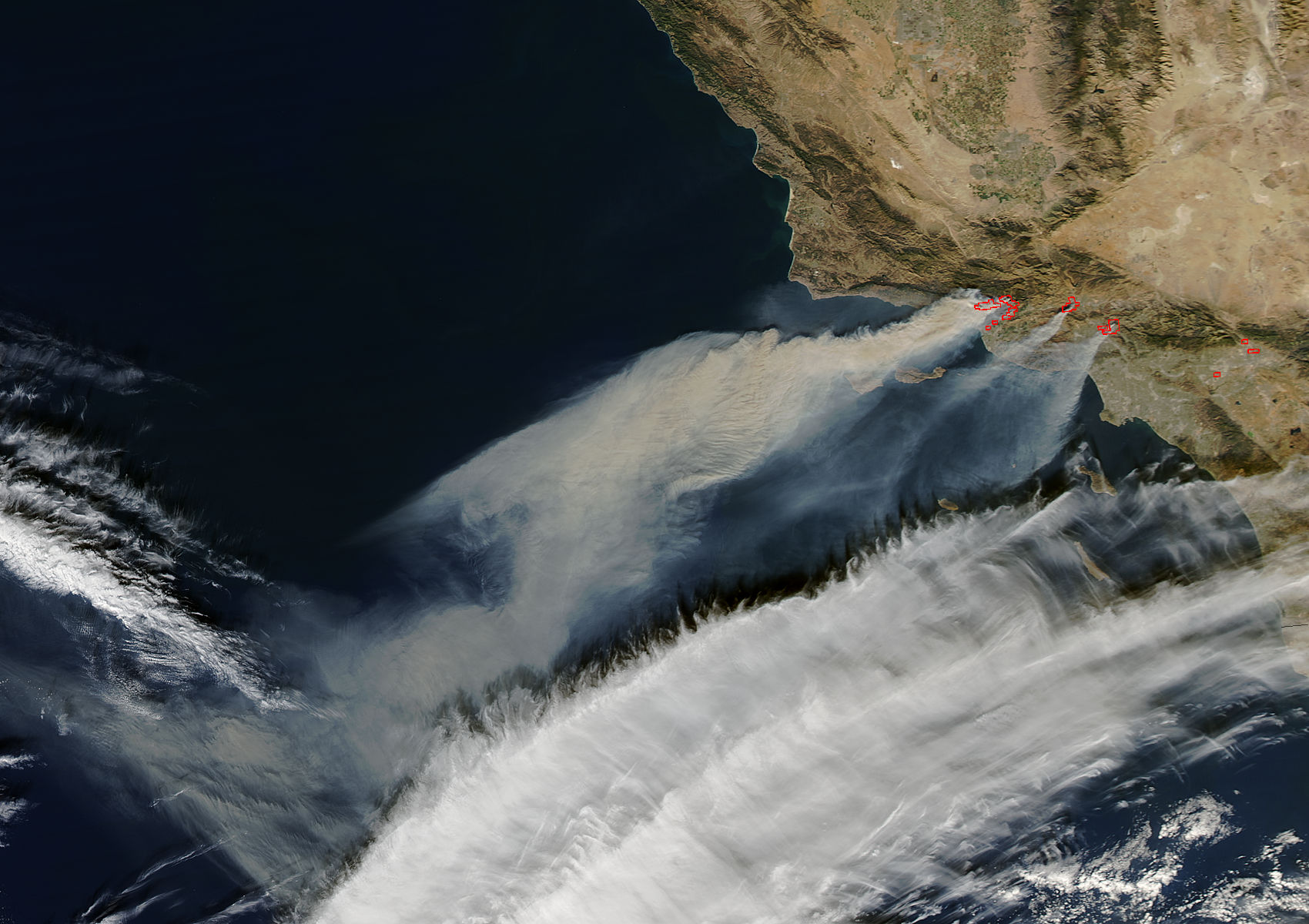 NASA's Aqua satellite captured this image of the horrific fires rapidly spreading through Southern California. Stay safe, friends. From NASA:
NASA's Aqua satellite captured this natural-color image with the Moderate Resolution Imaging Spectroradiometer, MODIS, instrument on Dec. 05, 2017. Actively burning areas (hot spots), detected by MODIS's thermal bands, are outlined in red. Each hot spot is an area where the thermal detectors on the MODIS instrument recognized temperatures higher than background. When accompanied by plumes of smoke, as in this image, such hot spots are diagnostic for fire.
from Boing Boing https://boingboing.net/2017/12/06/intensity-of-southern-californ.html