Twitch Man Plays Super Mario World Theme With His Nose, Says He Has Perfect Pitch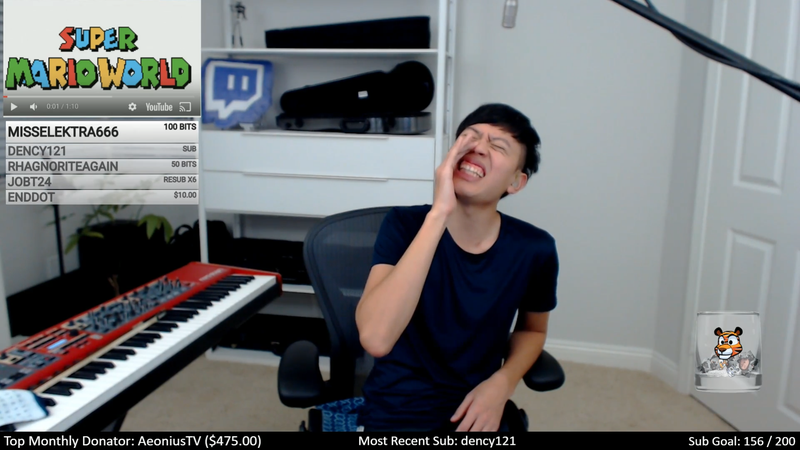 Jason Yang is a musician and composer who live streams on Twitch, taking song requests to play on his violin, keyboard, and nose. Pulling up a Super Mario World video, Yang nose-whistles the game's overworld theme.
https://clips.twitch.tv/embed?clip=SlickSullenDelicataFeelsBadMan&autoplay=false&tt_medium=clips_embed
You can compare Yang's version to the original Super Nintendo classic.
While that clip gained traction, what happened immediately after was fantastic. When he hit play on the video sent in for the request, he discovered it was actually the Christmas tune Sleigh Ride, in the styling of Super Mario World. And as it turns out, Yang can also perform Sleigh Ride through his nose.
https://clips.twitch.tv/embed?clip=ExcitedFaithfulDonkeyBabyRage&autoplay=false&tt_medium=clips_embed
In an email to Compete, Yang explained the technique he uses to whistle the nose flute, saying it started with trying to top the infamous Titanic theme recorder bit.
"I'm not actually using my nose at all for any part of the whistling," wrote Yang. "It's all from my mouth—more specifically, by controlling very precise distances from tongue to roof of mouth with the right amount of air. Meaning I can also cover my teeth and still do the same whistles. It's that, combined with having perfect pitch (absolute pitch) that I'm able to hit all the right notes and know what notes are in tune, etc."
Yang's fans have compiled a playlist of his nose's greatest hits, if reading this post makes you want to watch a guy play Game of Thrones songs through his nose with perfect pitch (absolute pitch).
Vía https://compete.kotaku.com/twitch-man-plays-super-mario-world-theme-with-his-nose-1821089368 ʕ ᴖᴥᴖʔ Subscribe to me here on Youtube!