Video Game Lobby Group Slams Newest Trump Comments As 'Repulsive'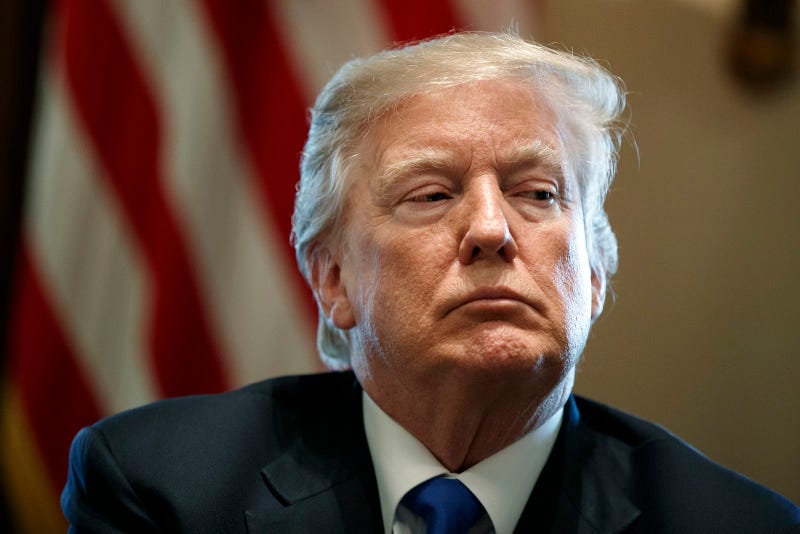 The video game publisher's lobbying group in Washington, the Entertainment Software Association, has denounced comments reportedly made by president Donald Trump during a Oval Office meeting with lawmakers on Thursday where he is said to have called African nations and possibly Haiti "shithole countries." The lobbying group had previously voiced support for presidential policy.
The President came under fire yesterday after the Washington Post reported on the "shithole" remark he alleged made during a meeting with several Senators to discuss immigration policy, including the status of DACA, an Obama-era policy set to expire in March that involves protecting some 800,000 young people who were brought illegally to this country by their parents when they were minors from deportation.
When presented with a plan that would support bringing in immigrants from Haiti, El Salvador, and some African nations. Trump alleged said "Why do we want all these people from 'shithole countries' coming here?" According to several accounts, he also asked why the country wanted more Haitians.
"Take them out," the President reportedly said, meaning remove them from the deal.
News of the comments lead to widespread backlash, including condemnation from politicians from both parties.
Among the groups speaking out is the Entertainment Software Association. Last night, they issued the following statement:
"America's greatness is built on our diversity. The president's repulsive comments undermine the fundamental values of who we are as country. There is no place in our society for this type of backward thinking, and we condemn it in the stronger terms."
The Entertainment Software Association seldom makes gaming news headlines but is influential in the industry. The ESA, whose members consist of major game publishers such as Nintendo, Activision Blizzard and Ubisoft, runs the annual E3 convention. The D.C lobbying group describes itself on their website as " serving the business and public affairs needs of companies that publish computer and video games for video game consoles, handheld devices, personal computers and the Internet." Last year, the ESA was supportive of the Trump tax plan, saying the tax proposal would "energize tech sector innovation and economic opportunity." The Tax Cuts and Jobs Act of 2017 was signed into law by the president on December 22 last year and includes permanent tax breaks for corporations, temporary cuts for individuals and a repeal of ObamaCare's individual mandate. They previously showed support for STEM focused initiatives by the administration while urged the White House take caution last January after the president signed an executive order banning travel into the United States from seven Muslim majority countries.
This morning, the president tweeted a response to public criticisms and denied derogatory statements toward Haitians.
"Never said anything derogatory about Haitians other than Haiti is, obviously, a very poor and troubled country," the president tweeted. "Never said "take them out." Made up by Dems." He did not comment on alleged statements about African countries but did say earlier in the morning that "[t]he language used by me at the DACA meeting was tough, but this was not the language used."
Democrat senator Dick Durbin, who was in attendance at the meeting, said this morning that the president did use those words. "In the course of his comment, [he] said things which were hate-filled, vile, and racist," he said. "The most disheartening thing to me is, my belief that, that was the first time words that hateful have been spoken in the Oval Office of the White House"
There is no denying that the president's reported statements were reprehensible—it is responsible and prudent for the ESA to denounce them. But it is equally worth remembering that when the Republican Party and the president pushed for policy favorable to corporations and potentially harmful to average citizens, they were content to voice their support.
Vía https://kotaku.com/video-game-lobby-group-slams-newest-trump-comments-as-r-1822025455 ʕ ᴖᴥᴖʔ Subscribe to me here on Youtube!