Contrary to Chicago TV news, P.F. Chang's is not hosting the Winter Olympics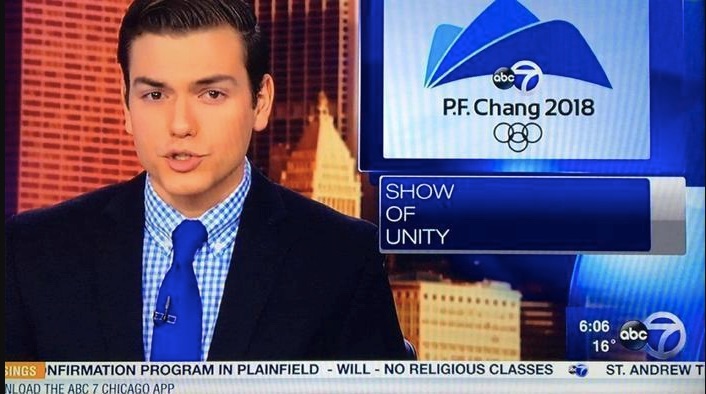 If only it were true. Chicago's ABC affiliate WLS-TV featured the graphic seen above during a story about the Winter Olympics in PyeongChang. From the Chicago Tribune:


Jayme Nicholas, a spokesperson for the ABC affiliate in Chicago, told Inc. that the goof was the result of a mix-up. The graphic was created for a different "satirical piece" put together on Friday by sports anchor Mark Giangreco in which viewers were encouraged to invent their own Olympic sports, but it was mistakenly also used for the serious news story read on Saturday by weekend anchor Mark Rivera, Nicholas said.
from Boing Boing https://boingboing.net/2018/02/13/contrary-to-chicago-tv-news-p.html