Melania leads low-effort battle against the cyber bullies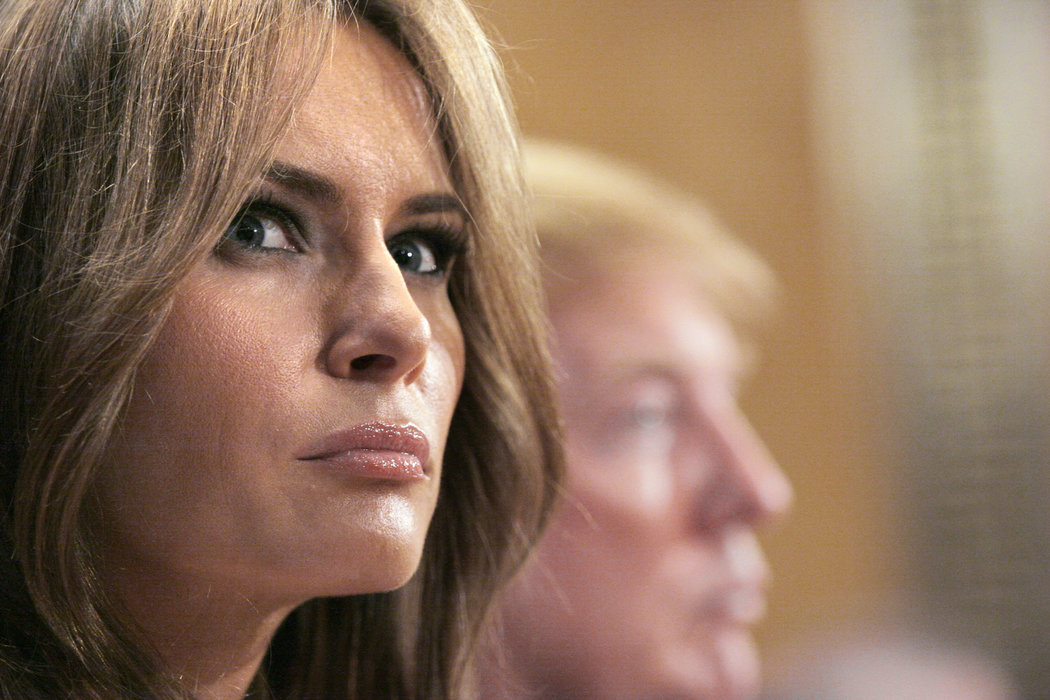 Slovenian immigrant and reluctant First Lady of the United States Melania Trump is gearing up her long awaited battle against cyberbullying. She's going to hold a meeting where no one expects her to actively do anything. This meeting will be with the leadership of several social media giants, good people to not do much about online bullying with.
Yesterday her husband fired the Secretary of State via a tweet. Looks like she has her work cut out for her.
Via NBC News:
Mrs. Trump plans to ask the tech companies about what efforts they're making to tackle online trolls, bots and other malicious content. They added that they don't expect her to be involved in drafting any potential policy proposals.


Of course, the meeting — if it happens — has the potential to draw attention to calls for Mrs. Trump to end cyberbullying in her own home, starting with getting the president to tone down his tweets.

During a lunch with spouses of governors visiting the White House last month, the first lady called on everyone to practice "positive habits with social media and technology."

"As I have said before, it is important that, as adults, we take the lead and the responsibility in helping our children manage the many issues they are facing today," she said. "This means encouraging positive habits with social media and technology, even limiting time online and understanding the content they are exposed to on a daily basis."
from Boing Boing https://boingboing.net/2018/03/14/melania-leads-low-effort-battl.html